About GATCA

&

Trusts Compliance Associates LLC

---
GATCA & Trusts Compliance Associates LLC (G&TCA for short) has one main purpose: To make fiduciaries' lives easier by making CRS and FATCA as simple to implement as possible. A secondary purpose is to aid advisors and financial intermediaries in understanding precisely how CRS and FATCA impact the fiduciaries they serve.
Let's face it, CRS and FATCA are incredibly complicated and can be very frustrating. Few except the very largest fiduciary companies can afford a full-time, in-house expert to implement these automatic exchange-of-information (AEOI) regimes. In addition, external AEOI expertise concentrating on the fiduciary industry is hard to come by and expensive. While legal advice may be necessary in some cases, many advisors fail to provide the practical information and tools fiduciaries need to actually put CRS and FATCA into practice. G&TCA was formed to fill that precise need.
G&TCA accomplishes its goals in three ways:
Through gatcaandtrusts.com, which contains all the tools fiduciaries need to actually implement CRS and FATCA, and to do so simply
Through workshops and on-site training tailored specifically for fiduciaries
Through its CEO's articles and presentations at conferences around the globe addressing the practical challenges facing fiduciaries in implementing CRS and FATCA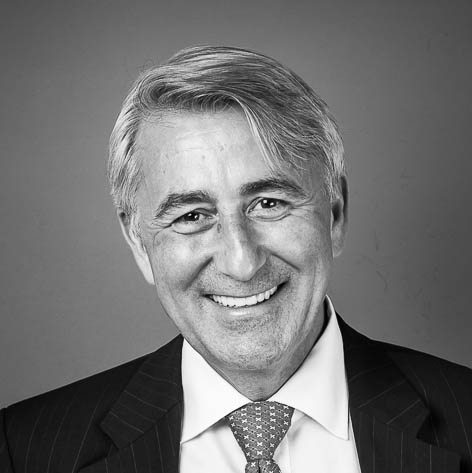 CEO and Founder LL.B. (Hons), J.D. (With Distinction) LL.M. (Tax) TEP
To our knowledge, Peter Cotorceanu is the only lawyer in private practice who has actually implemented an AEOI regime while working in-house for a fiduciary. Until mid-2014, Peter led UBS's implementation of FATCA for its offshore trust companies located in the Bahamas, the British Virgin Islands, the Cayman Islands, Jersey, and Singapore. It was there that Peter developed a deep expertise in the practical AEOI implementation issues facing fiduciaries. Since leaving UBS, Peter has devoted himself to sharing his hands-on knowledge with trust companies and other fiduciaries struggling with how to implement CRS and FATCA.

In addition to being CEO and Founder of G&TCA, Peter was Of Counsel to the Zurich Office of Anaford Attorneys from August 2014 to June 2020. At UBS, Peter was Head of Product Management for Trusts and Foundations and, before that, Head of Wealth Structuring Consulting for UHNW clients. Before joining UBS, Peter practiced law for over 20 years, both in Switzerland and the U.S., most recently at Baker & McKenzie Zurich. His practice concentrated on U.S-related trust and estate planning and transfer taxes. Peter was also a law professor for a number of years at Washburn University School of Law, Topeka, Kansas and (as an adjunct) at the Marshall-Wythe School of Law, College of William and Mary, in Williamsburg, Virginia.

Peter is a former member of the Board of Governors of Virginia State Bar's Trusts and Estates Section, as well as the Kansas Judicial Council's Probate Advisory Committee and Estate Tax Advisory Sub-Committee. Peter is a New Zealand barrister and solicitor and an attorney licensed in Maryland and Virginia. He has an LL.B. (Hons) from Victoria University, Wellington, New Zealand, a J.D. (With Distinction) from Duke University Law School, Durham, North Carolina, and an LL.M. (Tax) from the New York University School of Law. Peter is certified as a Trusts and Estates Practitioner (TEP) by STEP, and is a member of the International Bar Association and International Tax Planning Association, among other professional organisations.

Peter has written numerous articles on the challenges fiduciaries face in fulfilling their CRS and FATCA obligations (the articles are available here). In addition, Peter is a frequent speaker at conferences around the globe (please click here for a full list of conferences Peter will be attending), and has been interviewed numerous times by the media for his views on CRS and FATCA (please click here for more details). Peter also authored the chapter on the fiduciary industry in the LexisNexis Guide to FATCA Compliance (please click here for more details). Peter is considered by many to be the world's leading expert on CRS and FATCA implementation for fiduciaries.
A gatcaandtrusts.com subscription provides:
All the tools fiduciaries need to implement CRS

&

FATCA.

Simply.